Back
Tents, Gazebo & Marqee's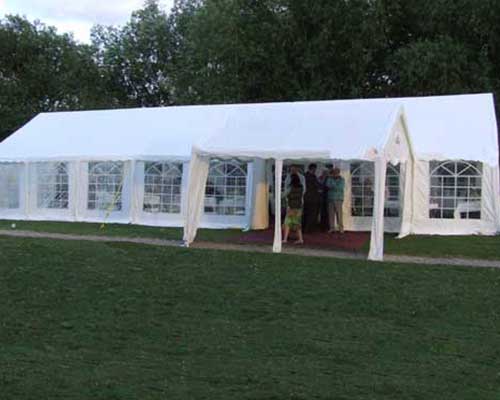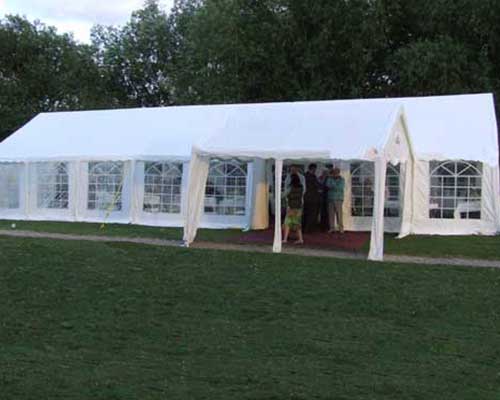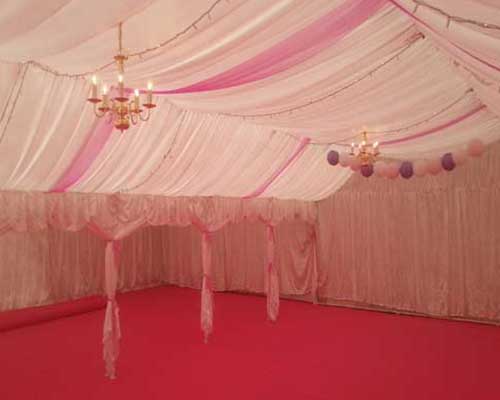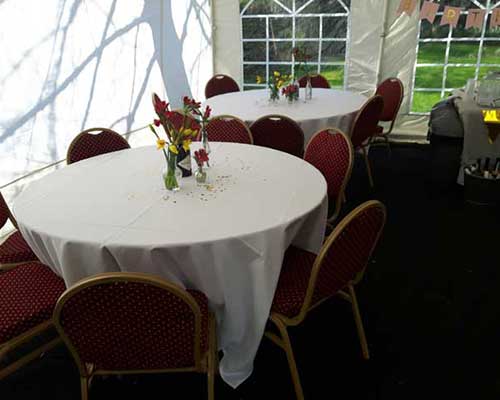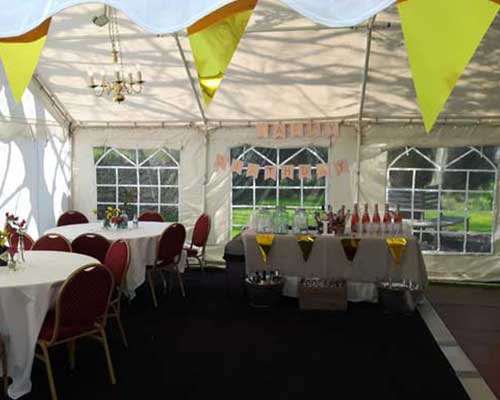 Attachments
Description
Marquees Available for up to 200 people in the Nottingham, Leicester & Derby area
Weddings to Music Festivals
Yes we do erect them for you.
FREE SITE SURVEY.
We can install Chandeliers, Fairy Lights, Up Lighting & Festoon party lighting
We have many different decoration and interior designs. With the use of coloured fabrics we can theme Our marquees to your wedding, party or company theme.
Marquee Hire in Nottinghamshire, Derbyshire and Leicestershire. Gazebo Hire available. Party Tent Hire.
Kids birthday special 3 x 6 metre inc tent flooring, tables and chairs all for £120 local to Nottingham (t & c's apply.)
Event Tents for stallholders, Stages for small to medium sized events, Party tent hire all events where cover is needed on hard standing or grass.
We are one of the leading budget tent hirer's in Nottinghamshire. we specialise in "Gala Tents" we Hire included in the price all the extra bits that you don't think of and take some of the stress away from you. Yes you can buy one but why when we can put it up, take it down clean it and more importantly we include lighting, flooring and linings.
We Regularly hire to the Asian community and can provide extra panels as religious dividers for religious events, we have coloured swags and decoration for wedding's, Chair covers and tablecloth hire.
Tents for events, exhibitions & Promotions
We hire Marques, Party Tents, Gazebo's & Event Stalls.
Marquee tent hire for exhibitions / events
Fully enclosed waterproof structures with windows and roll up doors, you can use the end doors or remove a window panel to enter into the tent where you want to
Our tents can be plain or decorated to full wedding spec with satin linings.
Our 6m tents can be joined together side by side with a guttering to make a fabulous party space
Marquee hire Nottingham for Events, Exhibitions and Weddings in the East Midlands.
Our Kids Party Tent !! This 3 x 6 metre party tent can seat 25 - 30 children at 4 fold up tables with fold up chairs for your birthday party. Keeps the food out off your house.
Party tent being used at one of our kids entertainment fun days or Children's Entertaining in a 3 x 6 marquee
Entrance Walkway's available
Marquees & Party tents can be used for extra Catering space
Wedding Packages available for 2016 please enquire now and book your no obligation quote meeting ideally at your prospective site to discuss all options available.
If one of our tents used for a Fashion Show including, Our stage catwalk with lights and chairs
Design can include:
Wood Floor, Carpeted floor & Dancefloor's
Softex Sponge flooring great for the kids as its soft and dry.
Linings with coloured swags.
Various Lighting options available to transform your tent from daytime to night time, Chandeliers, Fairy lights, Up-lighting
---
Related Items