Teams & It's a Knockout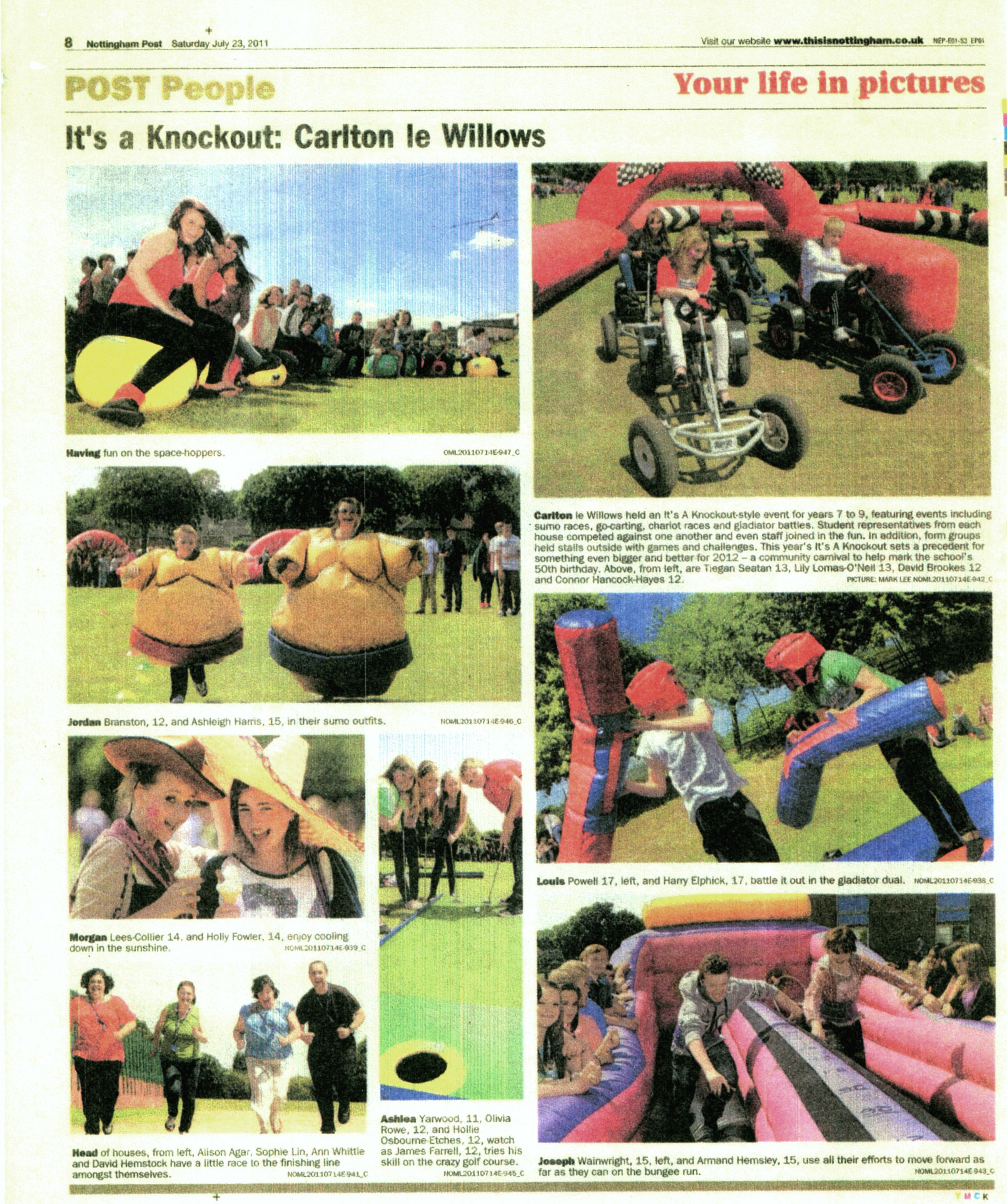 Description
We Can put any package together for your competion or Event.
Discount for Youth Groups.
If you can't find what your looking for please call or email we can always arrange products that we may not currently have in stock.
Suitable for all ages from 5yrs - teens - Adult
Comes with PA system Stage and Music.
Based around the 1970's TV program
Great for schools and company team building.
Packages @ £500, £1000, £1500 & £2000 dependent on number of inflatables, bases and our staff required. Plus costumes hire cost.
Select any inflatables from the list, e.g. Go karts and Roman chariots or make up your own and we'll help prepare the props.
Please remember if you want it and can't see it in the list inquire as we will probably know where we can hire it from.
Tug of War ropes available.
The manager will come and have as many site meetings as required to ensure all teams and bases are planned well in advance. We can run 1/2, full day and weekend or 2 day program's.
Ideal for works fun days (sorry team building exercises) Schools or youth groups
Bases calculated subject to how many taking part. usually around 10 bases.
Bungee Run
Fun Run / Obstacle race with crawl net hoops walk the plank etc. Can be run as relay. Get as much water as possible from 1 end to the other or any variation
Sumo Fighting
Sumo suits running race

Chicken, Kangaroo suits races

Go karts lap races in track
Go kart and chariot race's
Space hopper racing
Find the treasure in foam / ball pond
Crazy golf
Penalty shoot out
Tug of war

Traditional games sack races, egg and spoon, etc.

Water pool to do all sorts inc Waterwalkerz or paddle boats
Dunk tank
Gladiator Dual
Pole joist
Big slide relay race
Pony race (foam ponies)
Rabbit Relay
Fancy dress costumes can be arranged.
Big foot variation of the three legged race.
Plank Walk
Welly skiing
No wheels Grand Prix
Human Hamster wheel
Flying Sausage 5 person.
Giant two person Buzz bar
Various mental challenges similar to crystal maze.
Parachute basketball team launch the ball with the parachute try and score
Team building thoughtful activities, our scouting experience means we can run various games such as - work out how to get your team from one side to the other using props
Finale team's race to win with a staggered start on points awarded through the day.