Back
Slide range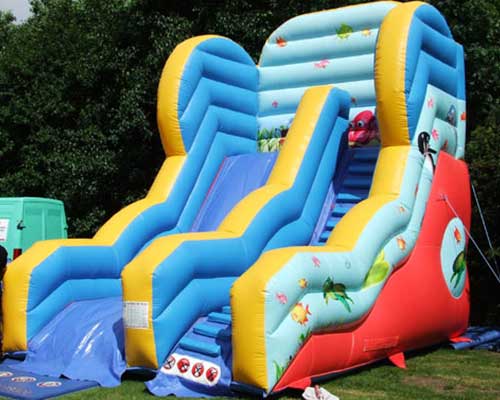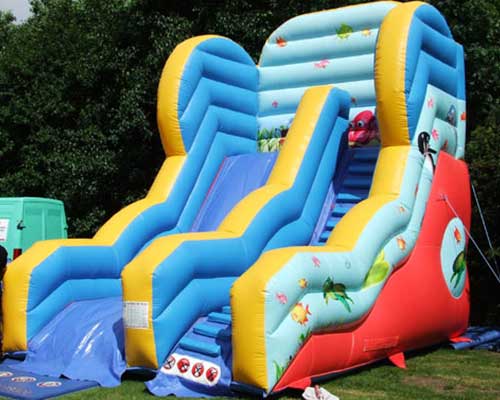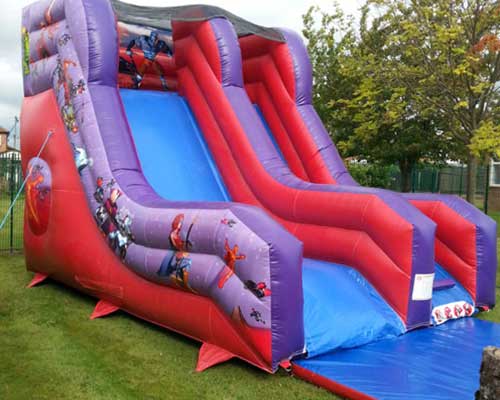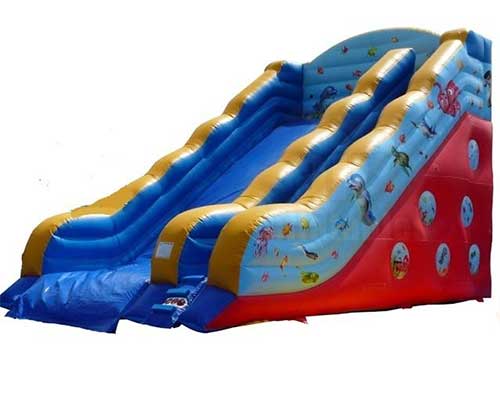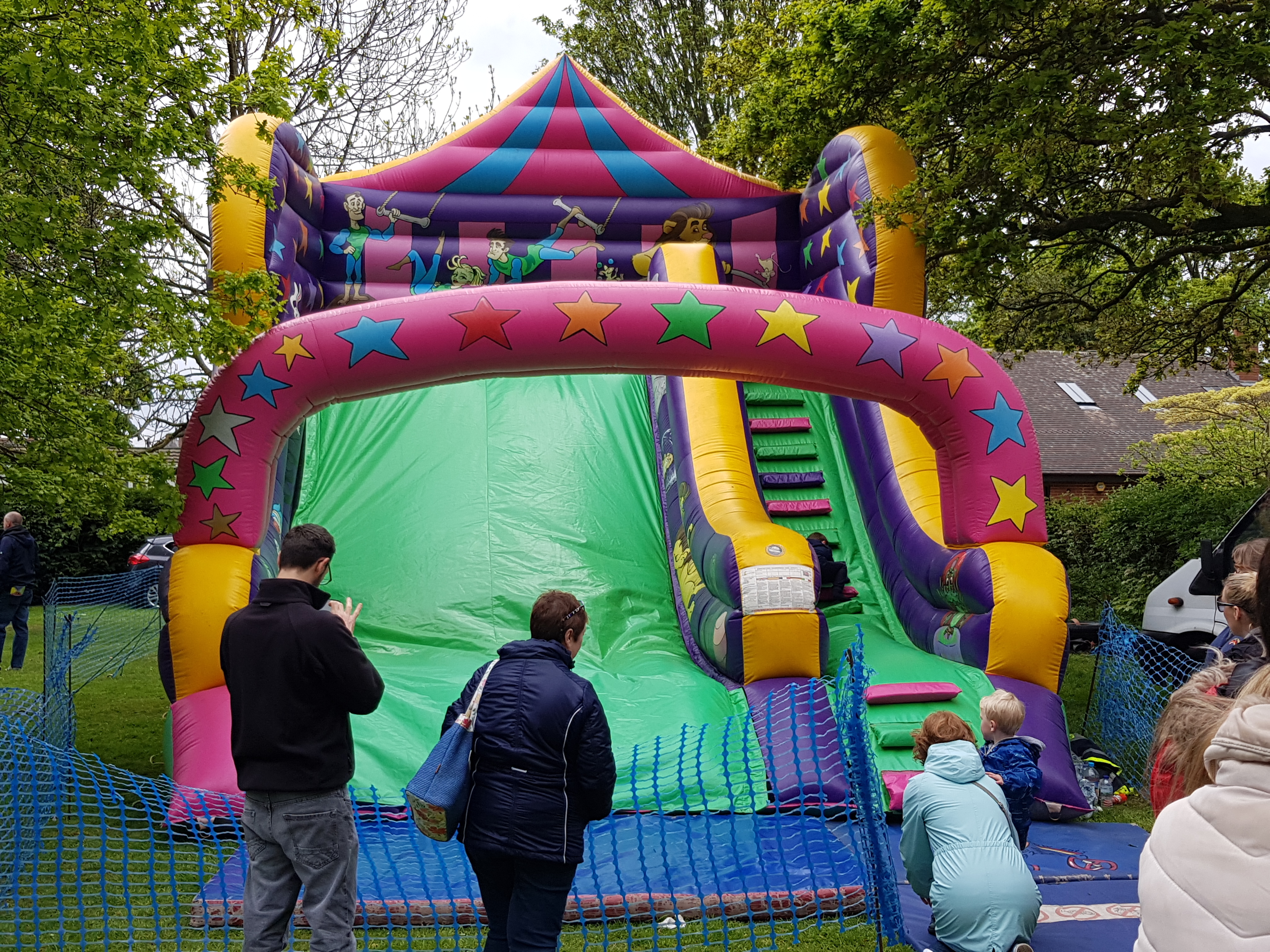 Description
Event Slide 15' platform (Event Only)
Impressive Slide you can see it for miles.
We have slide bags for this and our other slides to minimise burns (such as you use on helter skelters)
Please note this slide requires a team of 4-5 people and vehicle access to the side of site where it is to be operated.
2 operators required Priced by the event please email for a quote. Minimum hire period 6 hours.
Deep Sea drop and bump. Action Hero's straight slide and Circus all at 10 foot platform.
These slides are great for small events, schools fundraisers & larger events.
They can be hired for large gardens where we can access easily access
they cannot be Barrowed very far due to it's rolled packed size & weight.
Rolled pack requires space for 2 wheelie bins side by side and flat level ground (site survey available for this product)
Failure to provide adequate space on arrival full price will be chargeable but will not be delivered.
10' high platform slide total height 20' including the walls.
Total space is 10m x 10m or 32 feet x 32 feet to allow room for the slide to fall when turned off and the guy ropes.
These can be hired indoors provided double doors and high ceilings eg. sports centre.
6' Platform Toddler Slide
---
Related Items